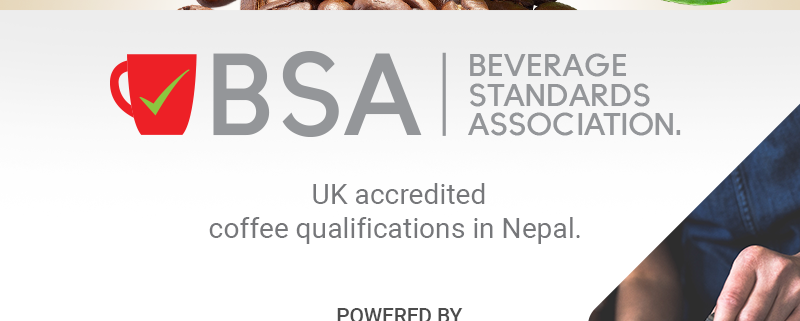 Coffee Culture was almost non-existent in Nepal 20 years ago. While the Country loved to indulge in Tea, Coffee was somewhat only for the Elites. You could pass by tea shops in almost every nooks and corners of the country but if you were in the search for a freshly brewed cup of coffee it meant a visit to one of the Star Properties, in fact to be precise, a Five Star property! Now that's one luxury activity only a few could afford to indulge in.
However, with time coffee was made available to the middle-class and this once foreign indulgence was demystified. It took some time for the Nepalis to treat their taste buds with something different then tea but eventually they couldn't resist it any longer. Today, coffee consumption in a few major cities of Nepal, like Kathmandu, Pokhara, Dharan, Chitwan  has shot up dramatically. You could find it in the menu of almost every hospitality centers, especially in the capital city, Kathmandu. There is always something or the other trending amongst the urbanites in Kathmandu, but the trend of coffee was here to stay.
As coffee shops begin to sprout in every other corner, it was soon realized that even though Nepali coffee connoisseurs have increased in numbers, yet the quality and the demand of coffee has not been able to catch up. Now, with a lot of research, determination and patience of course, we finally came up with the solution to this problem which was the establishment of British Coffee School. Planning to meet the market demand of skilled baristas and to produce and serve fine-quality coffee PHCA (Pacific Hospitality & Culinary Academy) joined hands with Beverage Standards Association (BSA) in UK to open the British Coffee School in Kathmandu, Nepal. It is the first UK accredited Coffee Training Establishment in Nepal offering Barista Courses and Coffee Art Courses to achieve excellence in coffee training enabling students to find jobs with practical experience. Our courses are accredited by the Association, which in itself is a British Government approved coffee qualification provider in the UK with course content and syllabus that is internationally recognized. It is in fact the first Barista School in Nepal providing a VRQ Level 2 Award in Barista skills.
However, getting affiliated with BSA and providing an International Degree in Barista did not necessarily mean that the students would become a Barista Expert! It depends a lot more in the delivery method of the curriculum, how to effectively use the resources at hand provided by BSA and so much more in the trainers who deliver the curriculum to the students. Therefore, in order to assure and bring forth maximum output from the designed BSA Curriculum, we had Mr. Jon Skinner for guiding us all the way through! He is an accomplished British individual in the world of barista and coffee brewing. He was one of the first judges at the World Barista Championship, and now he is associated with British Coffee School for the production of efficient baristas.
The process of getting affiliated with BSA included the visit of Mr. Jon Skinner in BCS to first train our trainers regarding the course and the delivery method, the assessments and Coffee history and culture internationally. The trainers were individually trained both intensively and extensively for 3 days in and out and were given a one month period to master the Course and deliver it to the First session of 7 students. Mr. Jon skinner then made his visit for the second time and carried out the assessment himself and then impressed by the results, he certified our trainers of British Coffee School which authorized BCS and our trainers to carry the course forward with other sessions. The role of barista trainer is very important, as their job is to encourage, motivate, and infuse, and from there, let the baristas run their own youthful minds and find what's out there. This entire process made sure that the students joining us at BCS came out a proud Barista! A coffee Expert!
In terms of highlights, we had our Grand Opening Ceremony at the 21st of April, 2018. We had Mr. Jon Skinner celebrate it with us through the ribbon cutting ceremony. We have the best and the latest equipment imported from Australia and Britain so that, after completion of the courses our students will be ready to join any prestigious coffee establishments. Along with this, we provide maximum hands on experience with the Espresso Machines to our students as we follow the standard criteria set by BSA which is maximum 2 students per coffee machine and maximum 10 students per class. Our courses last for 4 weeks, 5 days a week, 3 hours a day with a minimum of 36 hours classroom time as well as practice in the Training Café. The students are assessed at the end following the assessment guidelines and using the assessment tools set by BSA and upon showing competence, are provided by the Qualification certificate from Beverage Standards association, UK.
A considerable amount of motivated youths are willing to work as Baristas in Nepal. And not only work, but they enjoy Coffee Industry and plan to pursue a career in this industry. Coffee culture has evolved so much so that Nepalese cultivate their own Nepali coffee. We only produce Arabica type of Coffee which is organic and coffee is now being cultivated in 25 districts in the country. Nepali coffee is also being exported to many countries which include South Korea, Japan, UK and USA. It is clearly visible that Coffee Culture is expanding all over Nepal and so is the demand for Baristas.
The British Coffee School has plans to expand the coffee industry in Nepal through the establishment of a national roasting tree, hosting of coffee festivals, and so on. We aim to make Nepali baristas a human resource which is internationally recognized and sellable. Therefore, we welcome and invite all our prospective students to indulge in Fine-quality Coffee Making and earn yourselves exceptional Barista Skills! We believe that "When you become an Expert, work finds you!"
Visit www.britishcoffeeschool.com
https://www.phca.com.np/wp-content/uploads/2018/10/4-October-Post.png
800
800
Temp User
https://www.phca.com.np/wp-content/uploads/2018/02/logo-small-300x262.png
Temp User
2018-10-04 03:44:54
2018-10-05 06:24:56
British Coffee School- Putting Nepal in the World Map of Coffee, one cup at a time!